Hi everyone!
My name is Natasha. I decided to leave Russia for one year and travel around Europe. I graduated from Lomonosov Moscow State University. Finally I
have a time for myself and I would love to see the world. My plan is to visit the most interesting cities, museums and charming villages.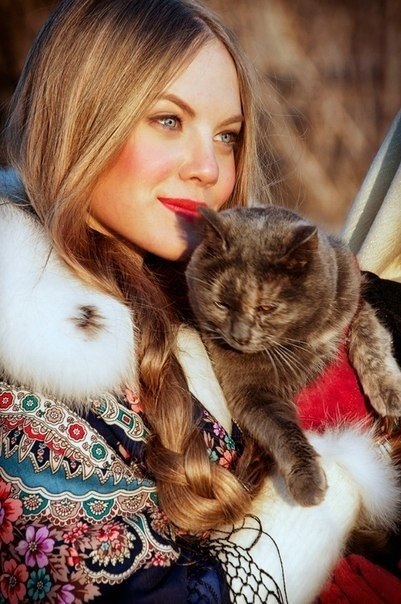 Since I have limited budget for this year, I will try to find cheap accommodation and affordable restaurants. I love life, adventures, meeting new people. I think it makes you richer if you see different world, cultures, customs, traditions people have. "Why do you go away? So that you can come back. So that you can see the place you came from with new eyes and extra colors. And the people there see you differently, too. Coming back to where you started is not the same as never leaving."
― Terry Pratchett, A Hat Full of Sky
This quote is one of my favorites about travelling. Especially, that it's perfect answer for some people who ask me why I'm leaving. They think I'm running away or something. But it's so not true!  I'm just curious and I believe every single trip makes you wiser. And I've been saving money for this journey and I really can't wait!
A girl who just wanna travelling around the world
My plan is to learn as much as possible about Europe. Trace our ancestors, where did they came from and why. I love all the archaeological findings, reconstructions of clothes, jewelry and old buildings which remember medieval times… Isn't it amazing? I keep thinking what those walls have seen. That royals were walking through those corridors, intrigued, betray, decided about somebody's life and even war and peace… Well, I can feel this unique atmosphere.
I won't hide I'm a gourmet and I hope I will try all the national dishes and local cuisine. Isn't it one of the best ways of discovering other cultures- tasting of their food? I hope I will come back a better person. And I will share everything I've learnt. "We travel, initially, to lose ourselves; and we travel, next to find ourselves. We travel to open our hearts and eyes and learn more about the world than our newspapers will accommodate. We travel to bring what little we can, in our ignorance and knowledge, to those parts of the globe whose riches are differently dispersed. And we travel, in essence, to become young fools again- to slow time down and get taken in, and fall in love once more."
― Pico Iyer